Every Tuesday we play Netball at AMI netball centre. The games are played from 4:15pm to 6:45pm. It is exciting waiting to play, because you can't wait to play the other team.
One game in 2016 we were playing at 5:55pm. My team last year was called the Mystics. This was our first game of the season against Baradene. We knew it was going to be a hard game right from the start and it was. Baradene wanted to win and we could tell cause they looked like they wanted to kill us. In the nicest way possible.
I was playing in GD. So at the defending end. I was getting really annoyed with the other team, and I was struggling to keep my temper under control. The other team was
really pushing it. Which I guess was their goal. All of this was only from the second quarter. The first ¼ was a little bit better. I was getting them ancy.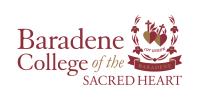 The game had started and we took our places on the court. Right from the first whistle, the game was on. Both teams were on there A game. Reremoana took the first few goals, then Baradene were right back on us. Both of the r
eefs were from Baradene. We can't talk bad about the umpires, but none of the kids or adults from Reremoana. They didn't agree with some of the decisions they were making, which wasn't good.
The first ¼ started off well. We were a strong team, going for all the goals. In the first ¼ we were flying in front of Baradene. Baradene was starting to get a bit angry and we could tell. They were saying some colourful words that weren't very nice to some of the players. They were angry, beyond angry. This was going to be a hard game if they keep this temper up. Reremoana was enjoying ourselves for about 5 minutes, then it went down from there. Baradene starting talking about me in a mean way, and it wasn't very nice.
I started to get very annoyed at her, and she could tell. My temper went off, without a breath. I was on my A game now. I didn't like her or them and I was going to show them and also speak to tell them as well. I did just that. It got very heated. The ¼ was over and the 2/4 was about to start. Before the ¼ started the reef came over to me, and told me off for apparently defending a bit too much. I took what she said badly. I talked volume and didn't care what anyone else said. I didn't care because it's not nice when another team talks smack about you. Fr
om there it didn't get much better, it got worse. But we still came away with a win which was good. But I still wasn't happy and everyone called tell.